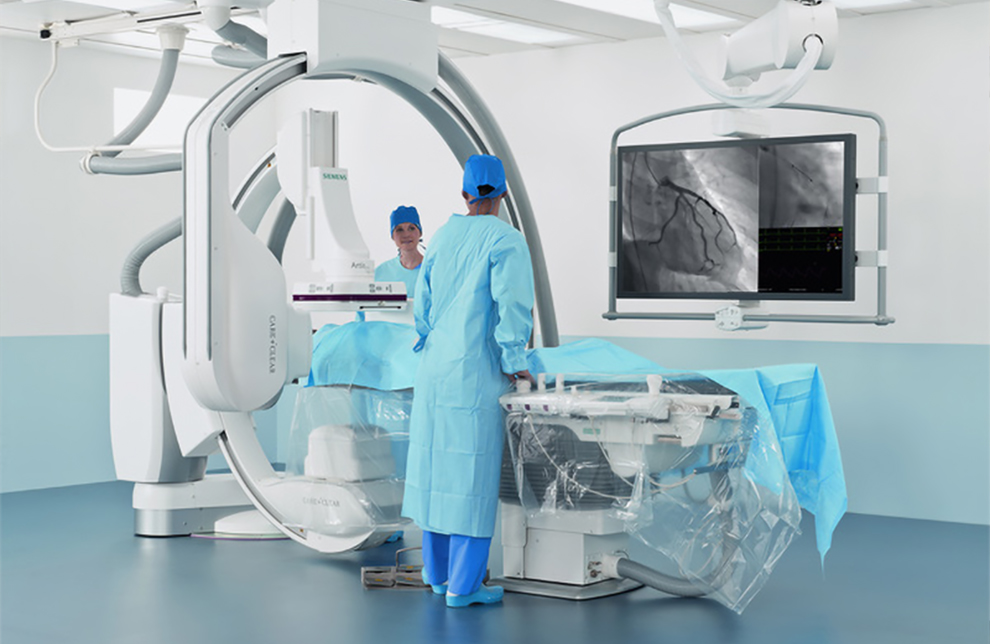 Sri Kota Specialist Medical Centre has been providing Cardiology services for the Klang populace since it opened its doors in October 1999. In fact, for many years it was the only centre in Klang providing medical care for patients with heart diseases.
Today, we continue this tradition of providing quality health-care to the people of Klang. As part of Sri Kota's commitment to the provision of Cardiology services, we are proud to announce the installation of a new Cardiac Catheterisation Lab, a Siemens Artis Q. This state-of-the-art machine will allow rapid and accurate diagnosis and coronary interventional procedures. In addition, we have also procured a Siemens Acuson SC 2000 Echocardiogram with the latest applications to allow in-depth and detailed investigations into cardiac pathology.
Coupled with high technology, our team of dedicated Consultant Cardiologists, Cardiac Technicians and Nurses provide a wealth of experience and expertise second to none. We have a busy but well-run service that provides out-patient care and investigative tests on the heart including:
Exercise Stress Tests                                              Starts from RM381                                             
Exercise/Dobutamine Stress Echo                   Starts from RM667
2D Echocardiography                                            Starts from RM419
Electrocardiogram                                                  Starts from RM58
Permanent Pacemaker checks                           
For more details on each of the tests above, please see HERE
_______________________
Sri Kota is also renowned for providing expert care in Coronary imaging and treatment, including:
Coronary Angiography
Coronary Angioplasty with Stenting
Infarct Angioplasty
Permanent Pacemaker implantation
For our list of Consultant Cardiologists, please see HERE 
_______________________
We also have a strong Cardiac surgical team comprising three Cardiothoracic Surgeons, Cardiac Anaesthetists and the OT team providing expert surgical management. They provide treatment for:
Coronary Artery Bypass Surgery
Valve Replacement/Repair Surgery
Atrial/Ventricular Septal Defect Closure Surgery
Cardiovascular diseases remain a major cause of premature death in Malaysia and their prevalence is still on the rise. Take the time to get your heart checked, especially if you have symptoms like chest pain or undue breathlessness. Our cardiac team is committed to providing the best care to ensure that your experience here is a pleasant one and that you receive the best standard of care for your health at our Heart Centre.
For our list of Consultant Cardiothoracic Surgeons, please see HERE
Dr.G.S.Sridhar, Consultant Cardiologist & Physician has done an angiogram on me. Before the procedure, he explained clearly the process of my treatment and made me calm down. I became brave and confident after getting a consultation from doctor. He took care of me very well in the whole process of my treatment. Thank you Dr.G.S.Sridhar and Sri Kota Specialist Medical Centre.
Dr gave me a second life. Utterly grateful.