The advantages of the newly installed CT System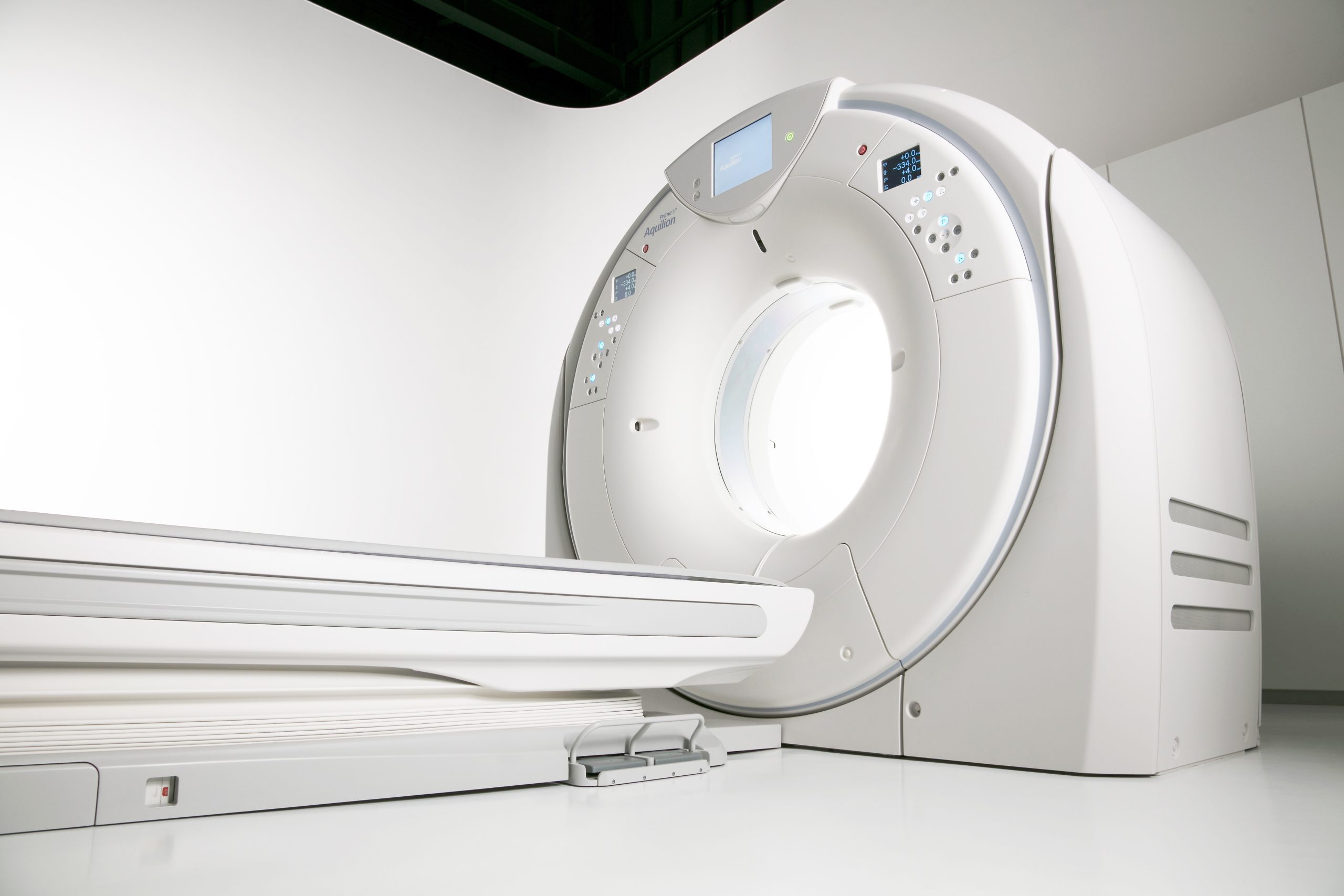 Aquilion Prime SP is a total solution for all the clinical demand. A full host of innovative design features ensure outstanding patient accessibility, efficient workflow and low running costs.  A wide range of robust imaging applications and workflow automation features provide exceptional diagnostic precision and clinical versatility.
The new Aquilion Prime SP is a CT system of choice for all the imaging needs. Built with premium technology migrated straight from our high end CT, Aquilion Prime SP empowers your facility to handle all patients from paediatric to bariatric, even the most challenging cases, while providing with a fast and efficient solution to made their work easy.
Expand your clinical capability
From complex to routine, Aquilion Prime SP is designed to keep pace with your work list, with new standards of image quality provided at the right dose for every patient.
An expansive suite of protocol integrated application solutions enables the seamless and rapid adoption of advanced CT procedures into your clinical practice. Aquilion Prime SP can automate complex exams while delivering high-quality data.
The right balance between image quality and dose for every patient, from the youngest to the largest.
Our PURE ViSION Optics solution provides significantly improved imaging efficiency from photon generation to detection. An optimized beam spectrum combined with a more efficient detector result in a better balance between image quality and dose. It transforms routine CT imaging to new levels of image detail and low contrast resolution.
Clinical capabilities you can rely on :
Optimized dose for every patient for confident diagnostic image quality with every examination defines CT imaging on the Aquilion Prime SP :
Ensure excellent image detail at significant dose savings for the patient
Kidney-friendly examinations
SEMAR (Single Energy Metal Artifact Reduction)
Reduce artifacts caused by metal and thus improves visualization of the implant, supporting bone and adjacent soft tissues for clearer and more confident diagnoses.